Document Shredding & Document Storage in El Paso TX
Give Us A Call And We Can Give You A Quote And Set Up Your Service Right Away
Whether you are looking for paper shredding services or a secure facility to store your business records you have found the best place, American Document Services.
How Does Paper Shredding Services Work
American Document Services offers both on-site and offsite document destruction services.  With our on-site service we come to your El Paso Texas location with one of our high-tech shredding trucks.  Our staff will place your files into our bins.  The bin is sealed and moved to our truck where your papers are destroyed by the trucks shredding system before we leave.  You will be able to see your papers being destroyed at a viewing station on the truck.
With our offsite paper shredding service your documents are sealed in our bins then loaded on to our secure box truck.  Our truck is locked so your documents will be protected from the time they leave your El Paso location until they arrive at our secure facility.  At our facility they will be immediately off loaded from our truck into our high security facility where they will be completely shredded by our plant-based document destruction equipment.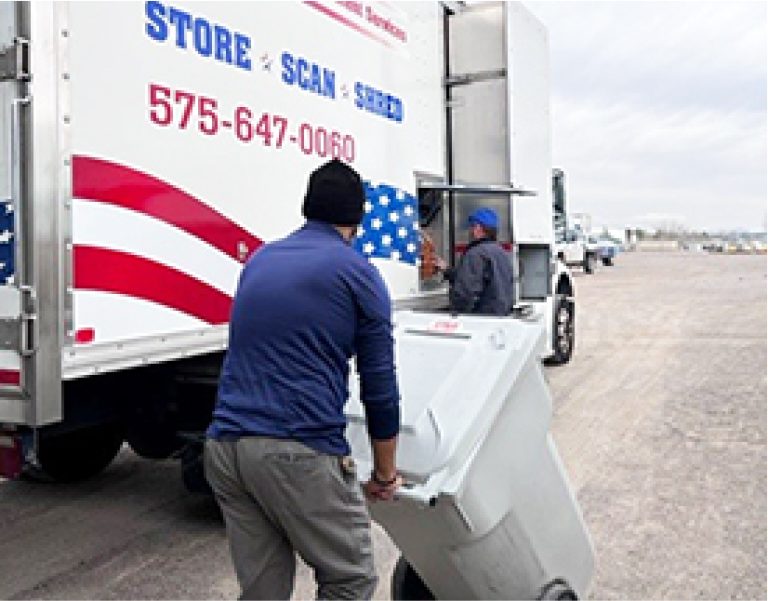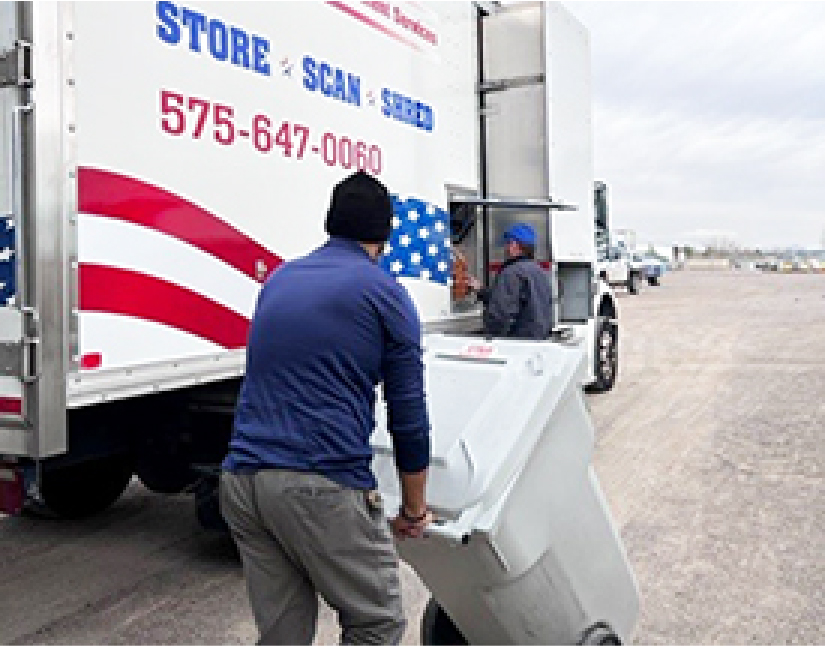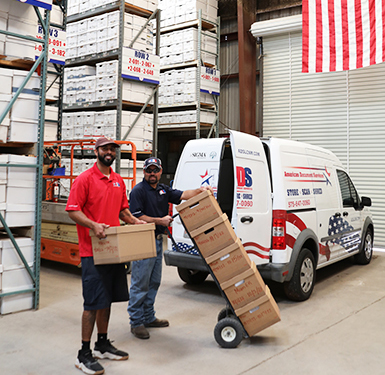 How Does Offsite Document Storage Work
When you hire American Document Services to provide offsite document storage for your business records, the entire process of storing and managing your files is handled by our trained professionals. We securely transport your boxed company files to our secure offsite storage facility where your information will be indexed and stored on custom shelving.  Our advanced barcode system makes it easy to request and have your files delivered back to your office whenever necessary.  Files can also be scanned and emailed if you prefer.  Your business records are available 24/7.
Schedule Shredding Program for Your Office
Scheduled paper shredding involves setting up a regular schedule for the secure destruction of documents, typically on a weekly, bi-weekly, or monthly basis. American Document Services will provide locked containers for the documents to be deposited in, and we will then collect and shred the contents of each container on your scheduled service day.  Using American Document Services for your scheduled paper shredding service can help businesses ensure that your confidential information is properly disposed of and reduce the risk of sensitive information falling into the wrong hands.

One-time paper shredding refers to the process of destroying paper documents in a single shredding session or periodically.  This is service is a great option when a company or individual that has an infrequent need to dispose of sensitive or confidential information that is no longer needed.  One-time paper shredding is an effective way to protect sensitive information and it allows you to order it only when you need it.

Offsite document storage is the storing of your physical documents at American Document Services secure record storage center which is separate from the primary office or business location. This is a good business practice for security and disaster recovery purposes, as keeping important documents in a separate location helps to protect them in case of natural disasters, theft, or other unforeseen events.  Offsite document storage helps to ensure that important documents and data are protected and can be quickly and easily accessible whenever necessary. It can also help to free up valuable office space.

Our hard drive destruction service securely destroys data stored on hard drives and other electronic storage devices. This service is perfect for businesses, organizations, and individuals who need to dispose of old hard drives or other electronic devices that contain sensitive or confidential data.  The destruction process is the physically destroying the hard drive, which ensures that the data cannot be recovered. We will shred or crush each hard drive. We will also provide a certificate of destruction, which serves as proof that the data has been securely destroyed.

Our document scanning service converts physical documents into digital format. We create electronic copies of your paper documents for easy access, storage, and sharing. We use specialized equipment to scan the documents, and then convert the scanned images into searchable and editable text using optical character recognition (OCR) technology.  Document scanning services can be used for a wide range of documents, including legal documents, medical records, financial records, engineering drawings, and more.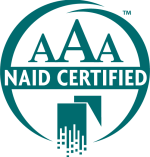 American Document Services is NAID AAA Certified
It is the customer that ultimately benefits from a company becoming NAID Certified. This certification gives you – the customer and American Document Services – the vendor, peace of mind that ADS is a certified, qualified, reputable data destruction vendor satisfying the legal requirement of effectively complying with todays Data Protection Laws and Regulations.
Give American Document Services a call today to speak to one of our experts.