File storage boxes are important to businesses to keep everything organized. American Document Services offers very comparable prices and deliveries.
Many businesses have a lot of papers and important files that need to be kept neat and in good condition. The easiest, most efficient way to store all your important documents is in file storage boxes. American Document Services offers file storage boxes in both legal and letter-sized files.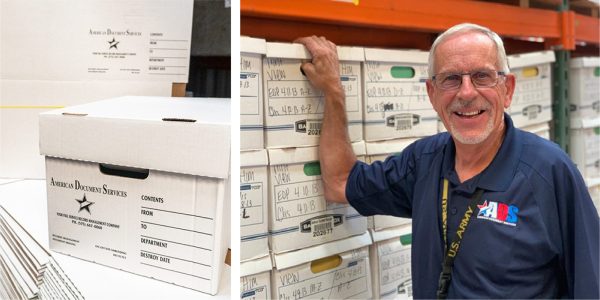 Why Choose American Document Services File Storage Boxes to Keep Your Business Organized?
Our file boxes retain their shape and include secure-fitting lids
Come in a variety of sizes, 10x12x15 and 10x15x24
Check boxes are also available
They all feature hand holes that allow for easier carrying
Designated areas for labeling, which includes a place for contents, to and from, date range, destruction date, to help with easy identification
Crush resistant and easy to stack

We Care About The Environment
American Document Services recycles all shredded paper.