ON-SITE DOCUMENT SHREDDING
American Document Services provides reliable and secure on-site document shredding services for businesses that want to protect their sensitive information.
Our mobile shredding trucks come to your location to shred your
documents onsite, ensuring that your confidential information remains
safe and secure.
We make it easy to have your confidential papers destroyed at your
location. All you have to do is give us a call. Our expert staff will explain
how our onsite service works and they will be able to give you a quote
right over the phone. They will also be able to get you on the schedule
on the same call.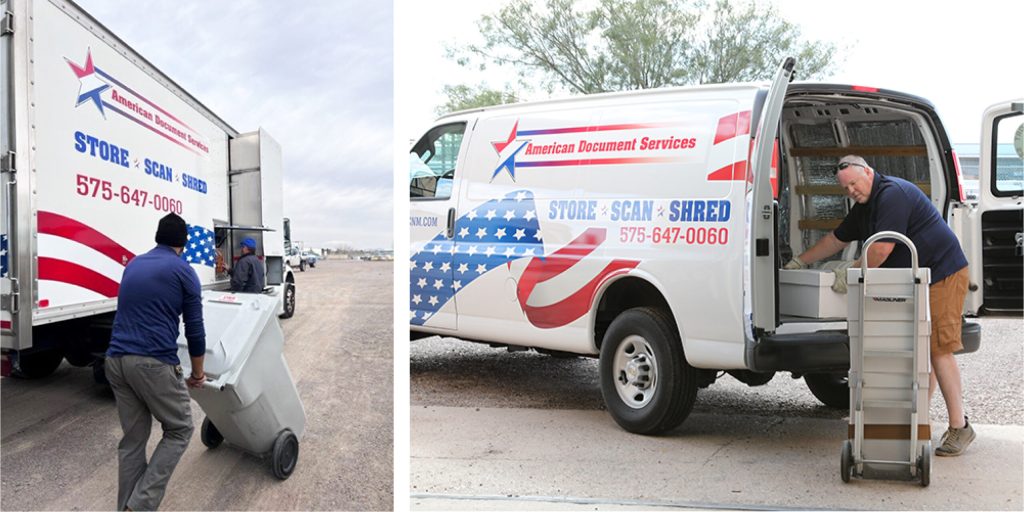 Why choose Onsite Document Shredding?

Convenient and Cost Effective
On-site shredding services are very convenient and
cost-effective because we actually come to your location and
destroy all your files there. Many people feel more
comfortable with mobile document destruction.

Eliminates Risks
Onsite document shredding eliminates many risks. Our
shredding trucks come equipped with state-of-the-art
shredding technology that ensures your documents are
destroyed so the information can no longer be used.
Our shredding process meets the highest industry standards
and regulations, so you can rest assured that your confidential
information is being disposed of in a secure and compliant
manner.
Benefits of Onsite Paper Shredding
1. Secure destruction of confidential information.

Our onsite shredding service ensures that your confidential information is destroyed securely and beyond reconstruction. Our shredding
process meets the highest industry standards and regulations, ensuring that your business is compliant with all privacy laws.
2. Convenience

We come to your location to shred your documents, saving you time and hassle. You don't have to worry about transporting your documents to
an offsite shredding facility or dealing with the logistics of a shredding service.
3. Cost-effective

Onsite shredding is a cost-effective option for businesses and individuals who want to protect their sensitive information. Our service is
competitively priced, and you only pay for the shredding services you need.
4. Environmentally friendly

Environmentally friendly
Our shredding process is environmentally friendly, and we recycle all shredded materials. This means that your business can reduce its
environmental impact while protecting sensitive information.
Our Onsite Shredding Process
Our onsite shredding process is simple and efficient. Here's how it works: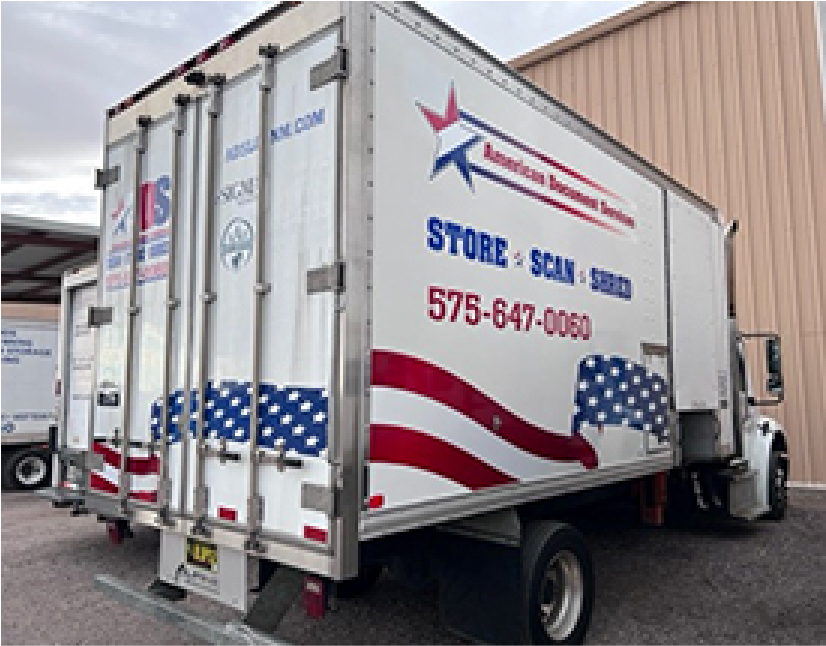 You can schedule an appointment
with us online or over the phone.
We'll work with you to find a
convenient time for our shredding
truck to come to your location.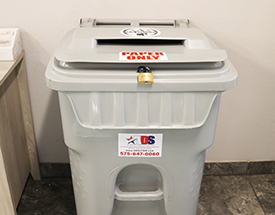 We arrive at your location
Our shredding truck arrives at
your location as requested. Our
shredding technician will collect
your documents and load them
into our security bins. The bins are
locked and taken to our shredding
truck.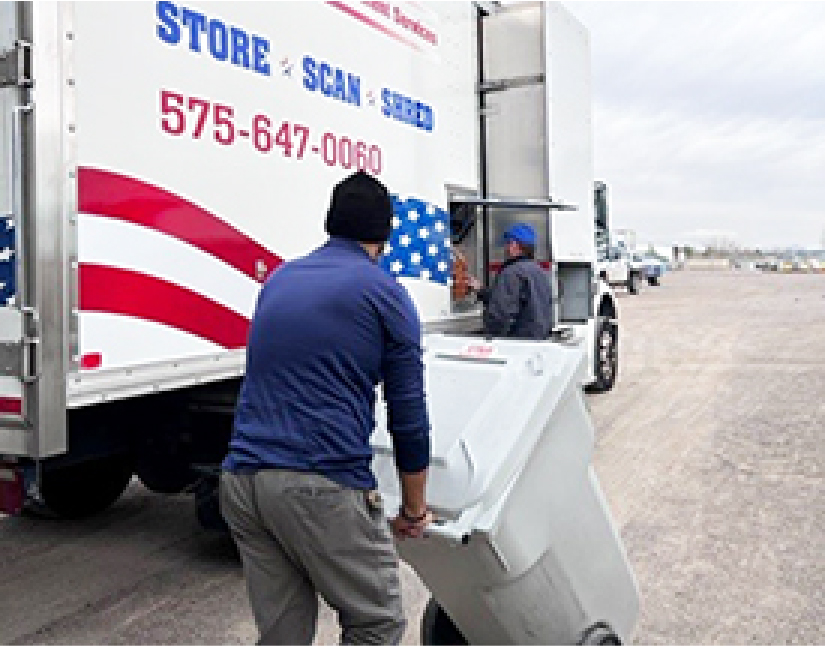 Your documents
are shredded on-site
Our shredding truck uses
state-of-the-art shredding
technology to lift and empty the
bin contents into the shredder.
Your papers and files are then
shredded right away. You can
watch the shredding process from
a monitor mounted on the truck.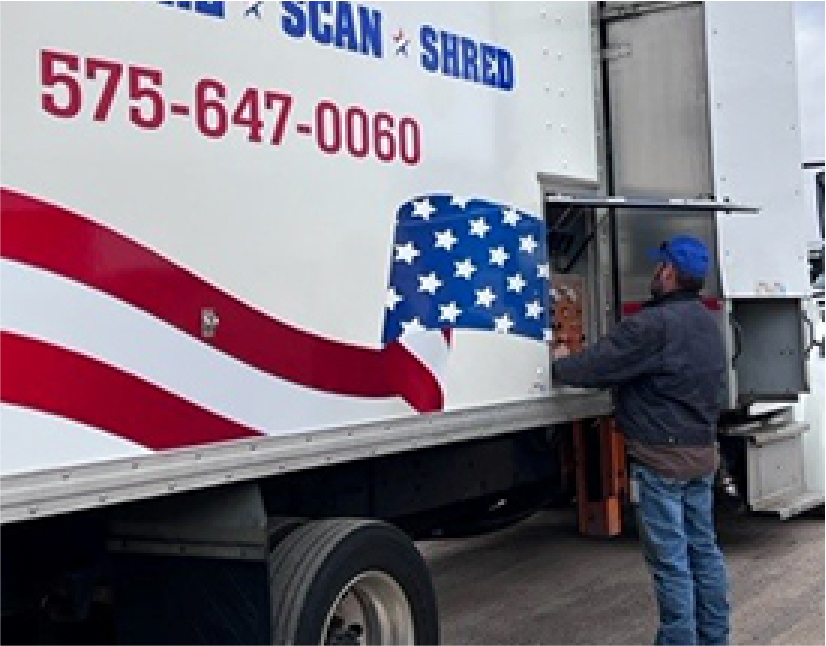 Certificate of destruction
After the shredding process is
After the shredding process is
complete, we provide you with a
certificate of destruction. This
the document confirms that your
documents were destroyed
securely so you can prove your
compliance with privacy
regulations.
American Document Services is NAID AAA Certified
It is the customer that ultimately benefits from a company becoming NAID Certified. This certification gives you – the customer and American Document Services – the vendor, peace of mind that ADS is a certified, qualified, reputable data destruction vendor satisfying the legal requirement of effectively complying with todays Data Protection Laws and Regulations.

We Care About The Environment
American Document Services recycles all shredded paper.
With our One-Time Business Shredding Services, you can have peace of mind knowing that your confidential information is being
handled and destroyed securely and responsibly. Don't put your business at risk by neglecting the proper disposal of sensitive
documents. Contact ADS today to learn more about our one-time shredding services and schedule your appointment.