SECURE DOCUMENT & MEDIA STORAGE
Ensure both your physical and digital business records are well-protected and preserved with American Document Service's records storage and management solutions.
American Document Services protects and stores records for our customers with an emphasis on security, safety and compliance best practices. No matter what size or industry your business is, we have a solution to improve your cost control, compliance and efficiency and at American Document Services it is easy to get started.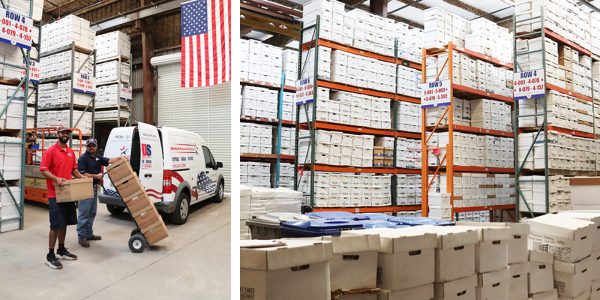 Regulatory compliance has become a necessity for all types of businesses.
By implementing a comprehensive compliance program that safeguards both your physical and electronic records, you prevent unnecessary risk and help control costs in the process, regardless of your business size.
There are many reasons to have an effective records management program in place:
Local, state, federal and industry regulations continue to grow and evolve
Significant risks and penalties for non-compliance, including fines, and customer lawsuits
Loss of business and brand reputation can be irreparable
If you lack an information management strategy, you may be missing opportunities to find cost savings, improve efficiencies and reduce the risks associated with noncompliance.
Eliminate unnecessary information to drive down the cost of storing paper and electronic records and eliminate the risk of privacy breaches.
Improve availability and accessibility to save the expense of locating or recreating misplaced information.
Implement tiered storage processes to reduce average storage costs.
Limit the amount of paper and electronic records in house to only essential items supporting critical processes. Cutting clutter is often the key to improved efficiency.
Apply records storage and retention policies that ensure flexible access to both paper and electronic information.
Discover how our records management programs can help your business by speaking with one of our experienced consultants to get a customized records storage and management program that meets your individual business needs.
No matter what type of business you have we can assist any of your needs!
Our project workflow depends on the needs of our clients.
We will meet with you to determine your product needs and provide you with a fair estimate.

Pickup

Logging in of documents

Clean up & preparation

Scanning

Indexing

Quality check

Back up to disk

Delivery of project

Secure destruction