DOCUMENT SHREDDING SERVICES IN DEMING NM
If you're ready to have documents shredded in Deming New Mexico, American Document Services is ready to shred them for you.
Just give us a call and speak to our very helpful staff.  They will answer all your questions, give you a quote and set up your paper shredding service.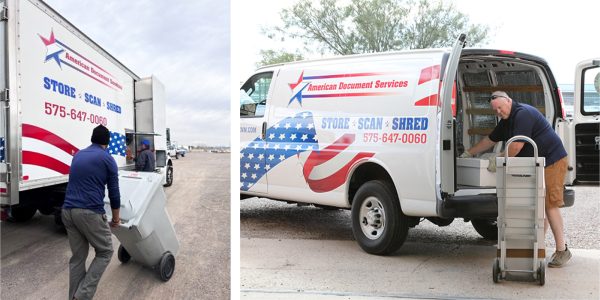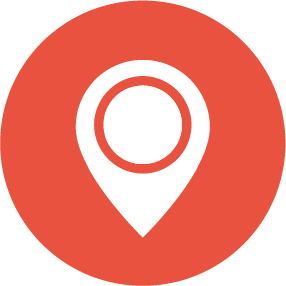 Where you have your documents destroyed is entirely up to you because we give you the option with our on-site
and offsite document destruction services.
On-site Shredding Services
Our fleet of advanced paper destruction trucks can destroy 6.000 pounds of paper per hour right at your location. Our staff will place all the
papers you want shredded into our bins. Each bin is locked and rolled directly to our destruction truck. The shredding system will then lift, empty,
and shred the contents into tiny unreadable particles. You will also be able to watch the truck destroy the paper on a tv screen on the side of the
truck.
Offsite Shredding Services
When your location does not easily accommodate onsite shredding or you just prefer to have your documents removed and destroyed our offsite
document destruction service is available. Our staff will bin all your documents. Each bin will be locked and then loaded on to our secure box
truck. We transport your secured documents to our high security records center where they off loaded immediately. All of your files will be
destroyed by our plant based shredder.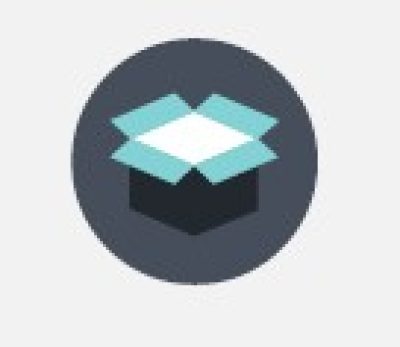 All businesses and organizations need to have their business records destroyed. The only question is how often.
For those firms that don't need to have files shredded that frequently we have the answer with our one-time
document destruction service. Whether you need onsite or offsite shredding our onetime service is available
only when you need it. So anytime you want to purge records just give ADS a call.
If you are a business that is very paper intensive there are probably documents being discarded every workday. You
need to make sure those papers don't end up in a trash can where anyone can have access to them. This can be
remedied with our ongoing scheduled service. We place our locked containers in strategic locations in your office so all
documents are disposed of in these containers instead of the regular trash. Our security containers come in various
Why is document shredding important?
In today's digital age, it's easier than ever for sensitive information to fall into the wrong hands. Identity theft is a serious concern, and one of the
easiest ways for criminals to get their hands on personal information is by going through paper documents that have been improperly disposed of.
By shredding your documents, you can ensure that your sensitive information stays out of the wrong hands.
What types of documents should be shredded?
Any document that contains personal or sensitive information should be shredded. This includes things like bank statements, credit card
statements, medical records, and tax documents. It's also a good idea to shred any documents that contain personally identifiable information,
such as your name, address, and social security number.
Why choose ADS for your shredding needs?
Our company offers a range of shredding services to meet your needs. Whether you have a few boxes of documents to shred or a large volume of
paper to dispose of, we can help. Our shredding process is secure and confidential, and we take every precaution to ensure that your information
stays private.
American Document Services is NAID AAA Certified
It is the customer that ultimately benefits from a company becoming NAID Certified. This certification gives you – the customer and American Document Services – the vendor, peace of mind that ADS is a certified, qualified, reputable data destruction vendor satisfying the legal requirement of effectively complying with todays Data Protection Laws and Regulations.
Call American Document Services Today
So if you're looking for reliable and secure document shredding services in Deming, NM, look no further than American Document Services. We're committed to protecting your privacy and helping you dispose of your sensitive information safely and securely. Contact us today to learn more about our services and get started!